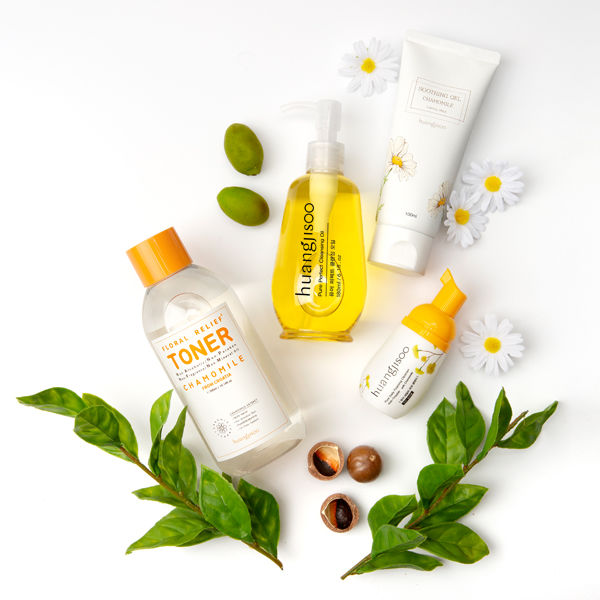 Pure Perfect Cleansing Oil
Start today, skin care cleansing!
Enhance skin care absorption rate
with investment of 1 minute per day to
achieve skin condition!
Contains natural oils of skin protection effect,
helps to make gentle cleansing
without stimulating even the deep make-up.
It helps remove not only make-up
but also sebum and arrange dead skin cells.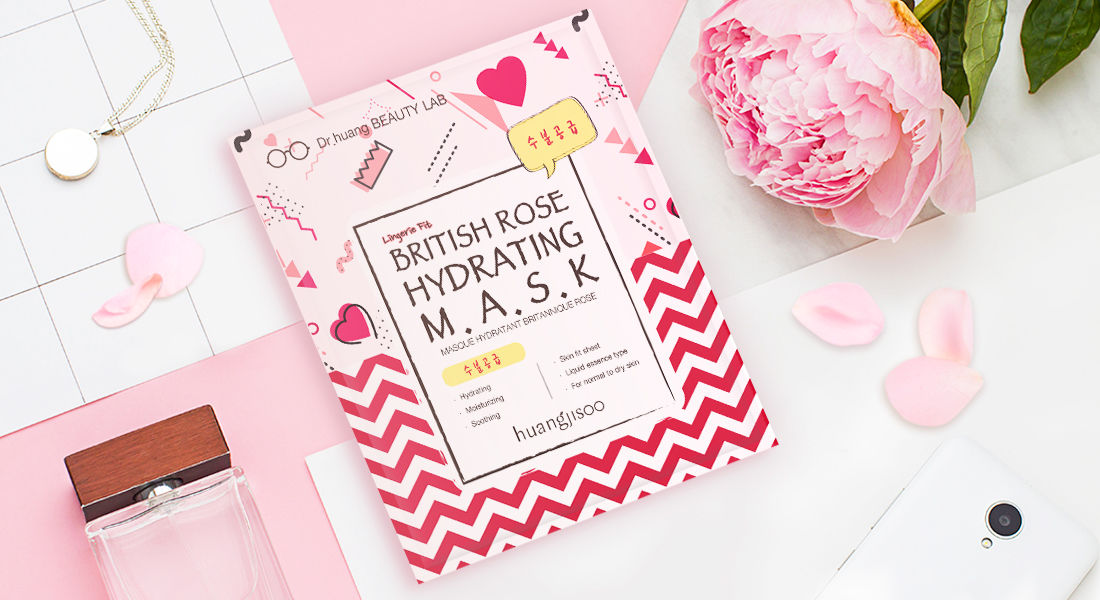 huangjisoo cosmetics acquired EWG certification!
huangjisoo cosmetics acquired EWG certification!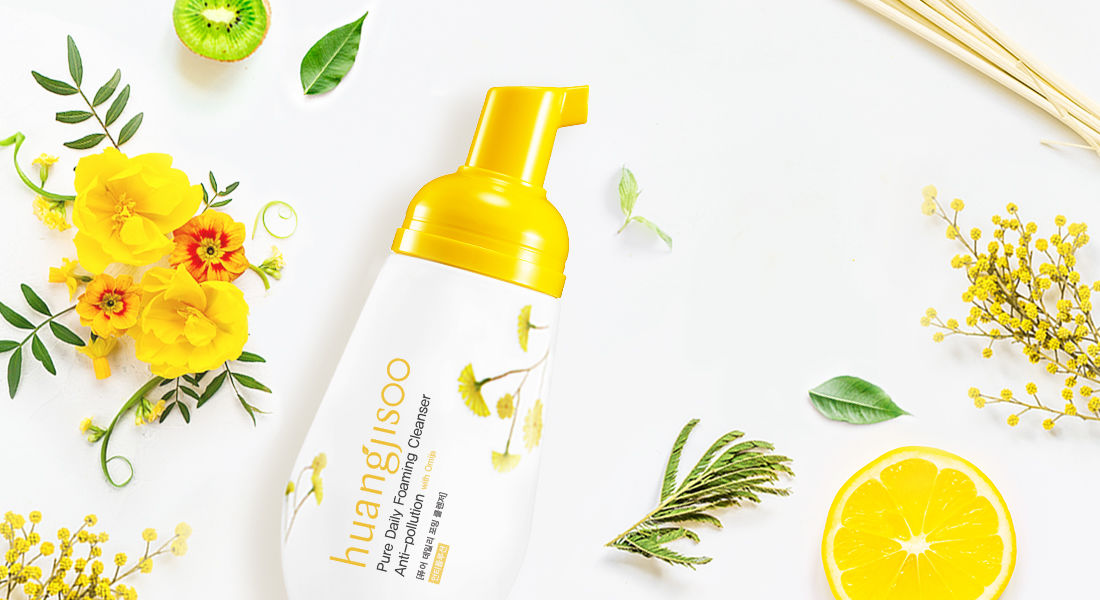 If you think about my skin, make sure to check it!
If you think about my skin, make sure to check it!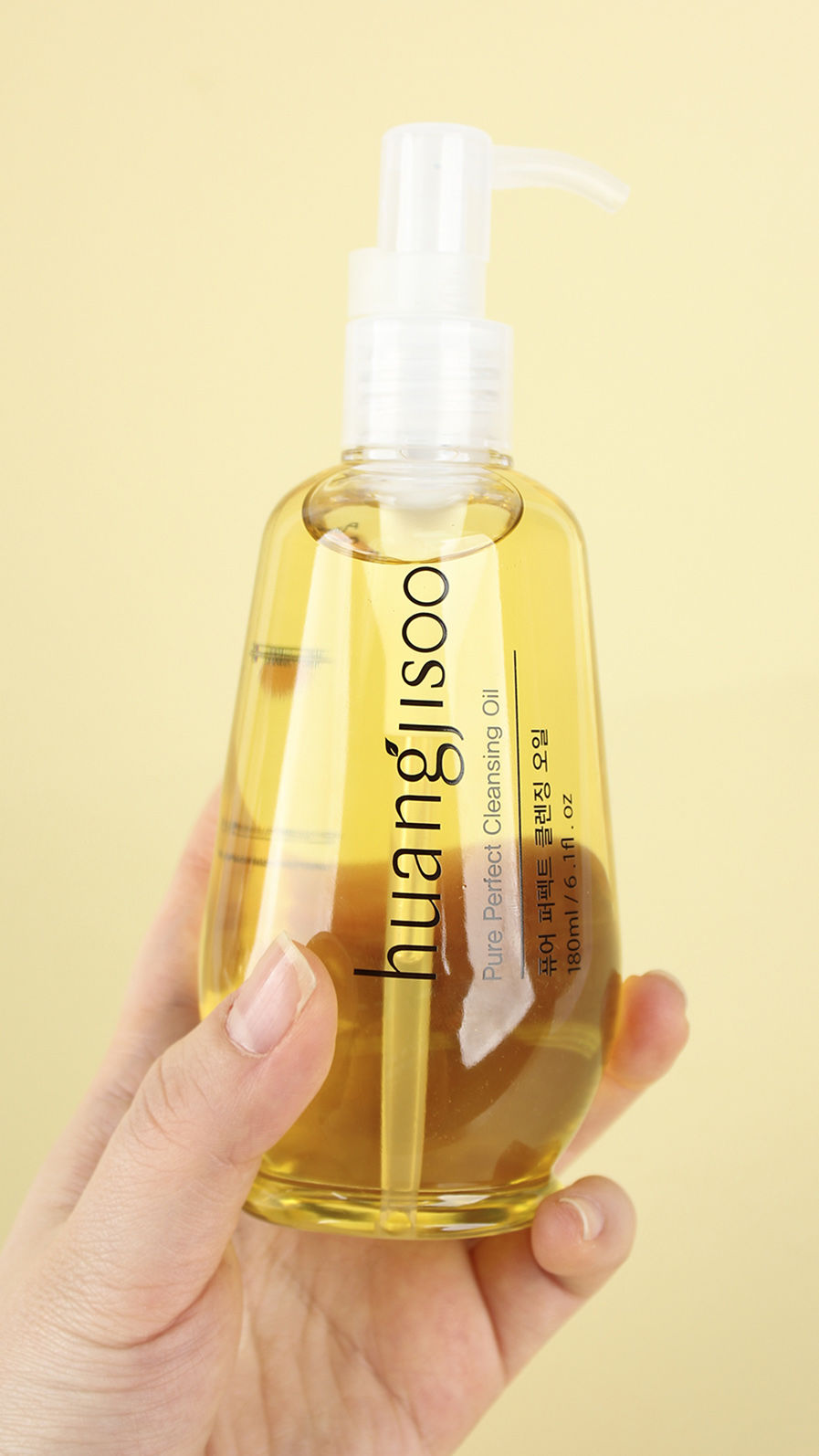 Cleansing oil is oily? Nope!
huangjisoo oil is very fresh after cleansing.

Are you worried about your skin?
Dont worry!
The beginning of skin care is cleansing.

Try now #huangjisoo!
vegan organic dryskin oilyskin sensitiveskin
Use only natural ingrediants
We believe in the power of nature.

We use only carefully selected
ingredients found in pure nature.
korea beauty cleansing oil foam natrue cosmetics
Floral Relief Chamomile Toner
Pure Daily Foaming Cleanser Mini Gift Set
Red Fruits Brightening Mask
Before flowering, it contains chamomile, which is the most visibly condensed energy and vitality, and supplies moisture deep into the skin.
It is a weak acid toner that solves the cause of fundamental skin dryness and delivers the vividness of healthy flowers to skin.
Pure Daily Foaming Cleanser is a total of five different types. Depending on different skin conditions and moods can be selected.
30ML Small size is easy to store and carry, and is also suitable for a gift or travel. It is also suitable for experience because you can try all five of them in small size.
Brightening + Tone-up + vitality :: Clear Swiss nature's pristine red jewel acerola and red love apple both help make the dull and uneven skin tone look brighter.
it's non-comedogenic-formula. It doesn't block the pores and doesn't cause trouble.
kbeauty brand 'huangjisoo' instagram
@huangjisoo_us